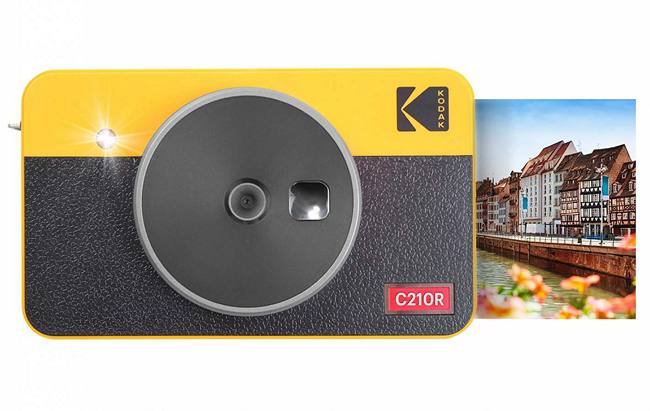 The instant camera market is a pretty popular right now. In this article we would like to introduce you to a camera that is not only affordable, but also prints good quality pictures and can be operated with a smartphone.
The Kodak Mini Shot 2 Retro is a small digital camera with a built-in printer. The printer not only prints photos that you have taken with the camera, but can also print photos from your smartphone. To do this, the smartphone must be connected to the camera via bluetooth.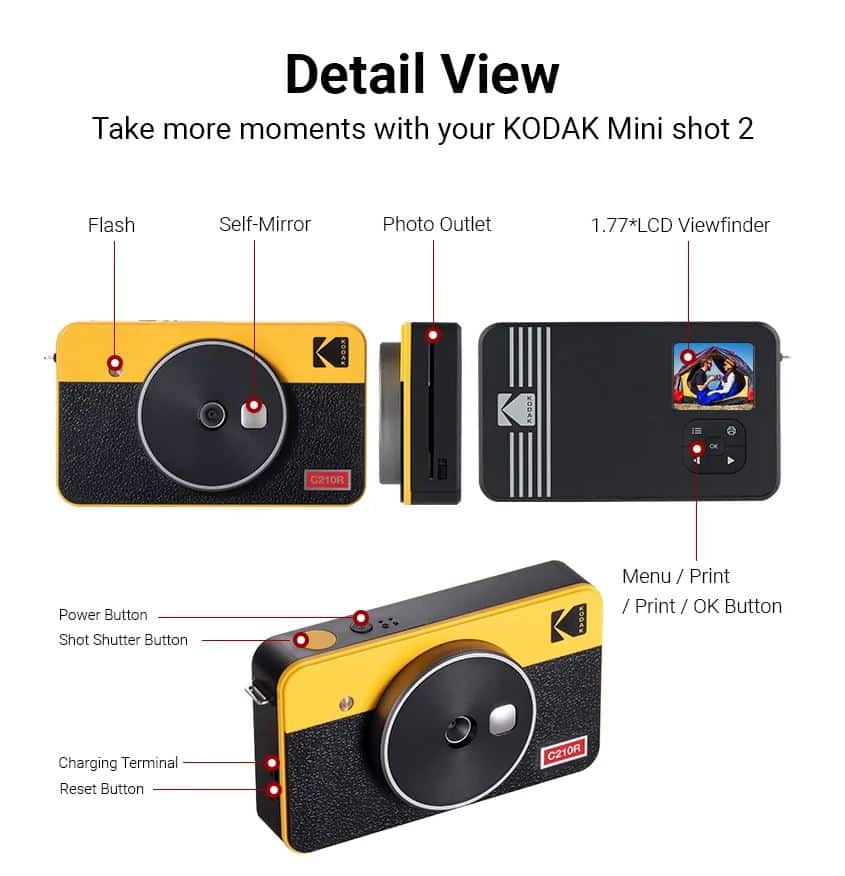 KODAK Mini Shot 2 Retro uses 4Pass Technology to print flawless photos instantly. Each photo is printed in layers of ribbon with a laminating process so it's fingerprint proof and water-resistant for long-lasting quality.  The prints which are produced are credit card sized (54 x 86 mm). Printing an image takes an average of one minute, with the layers of ink being applied one at a time.
With the 1.7 inch LCD Viewfinder you can not only view the images before printing, but also decide whether the image should be printed with or without a border.
The built-in flash makes it possible to take good pictures even in poor light.
With the great retro look, the small, easy-to-use camera is an eye-catcher in itself.
*Disclosure: We only recommend products we would use ourself and all opinions expressed here are our own. This post may contain affiliate links that at no additional cost to you, I may earn a small commission.