THE NEXT EVOLUTION OF LUMINAR NEO
As one of the first movers in this domain, Skylumis determined to lead the way toward a future where AI-assistive photo editing becomes second nature, saving photographers precious time previously spent on mundane tasks that can now be dedicated to exploring the world and their creativity. The profound impact that AI has already had on all creatives is undeniable, and Skylum is proud to be at the forefront of this transformative shift, with a firm belief that AI should always serve photographers, not replace them.
To illustrate this, Skylum is announcing an impressive array of new AI-powered tools to help photographers solve the challenges of scene manipulation, removing unwanted objects and expanding the canvas of a photo. Here is what Luminar Neo users can expect this autumn:
GenErase: A next-generation Erase tool that not only eliminates unwanted distractions from your images, but also replaces them with content-aware tools to create a focused, distraction-free composition. This function preserves the integrity of your photos by intelligently filling in the gaps with textures and other elements to blend in with the surrounding area.
SceneExpand: This powerful tool allows users to extend the boundaries of their photos, adding a new dimension to original compositions. Whether creating panoramic landscapes or adding breathing space to your favourite photos.
SceneSwap: Enable users to replace specific elements (such as the sky or foreground) with high-quality, AI-generated visuals that integrate perfectly with the rest of the photo. For example, imagine a stunning sunset replacing a dull, overcast sky, or crystal clear azure waters replacing a murky pond in your photos.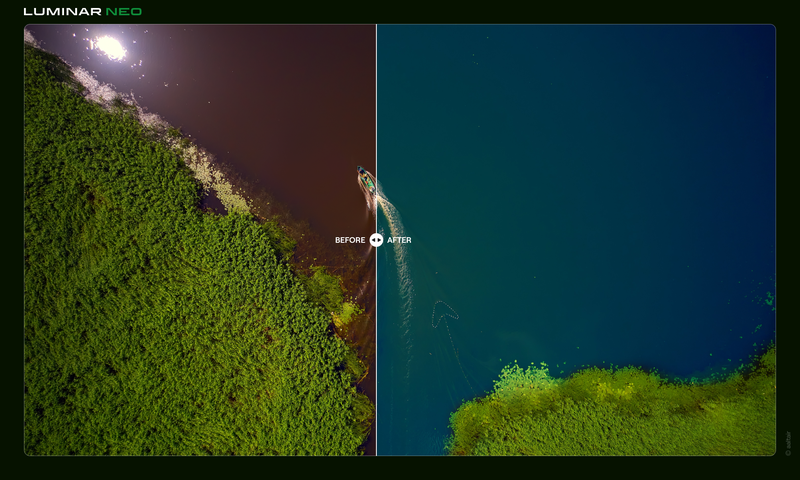 Water Enhancer: Designed to enhance water features in aquatic scenes, giving landscape photos greater visual impact.
Studio Light: This creative tool for portrait photographers faithfully reproduces the lighting effects usually achieved with expensive studio equipment. Studio Light makes it easy to add a whole new dimension to portrait photographs.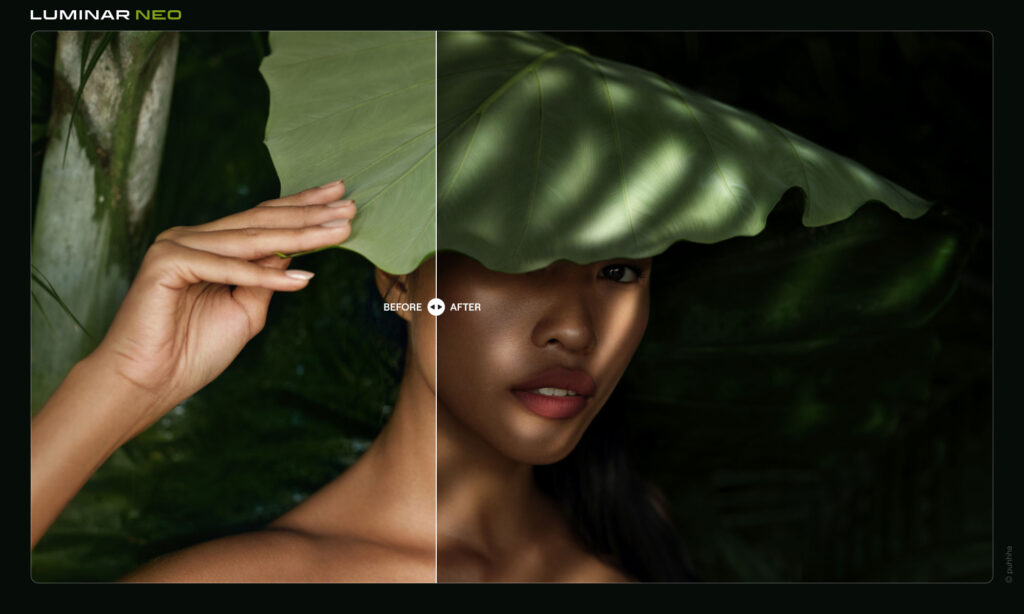 Neon & Glow: Enhance your creations with stunning lighting effects. This tool allows photographers to easily overcome challenges such as low light conditions and seamlessly integrate visually striking neon elements into their compositions to make them even more captivating.
With this update, Skylum introduces next-generation AI-powered photo editing technologies, new post-processing tools, and a range of UI/UX enhancements that make Luminar Neo better than even before.
*Disclosure: We only recommend products we would use ourself and all opinions expressed here are our own. This post may contain affiliate links that at no additional cost to you, I may earn a small commission.