Post processing is an important, but very time-consuming part of photography. But with the new update of Luminar Neo 1.1, you can edit your photos in the blink of an eye without sacrificing quality.
The latest version of Luminar Neo includes the latest AI technology that allows you to remove powerlines, add bokeh to images, remove backgrounds and reexpose images.
Fix skin imperfections and highlight beautiful facial features with FaceAI and SkinAI.
The Portrait BokehAI tool creates creamy bokeh background blur and works on just about any portrait photo.
Remove the background without masking. You can remove the whole background behind a person and use it as a layer or export it as a PNG file. Portrait Background Removal tool in Luminar Neo gives you the AI-powered accuracy. Take the pressure off the details and focus on creativity. With Portrait Background Removal, you can use one slider to select a human and remove the background behind it. This is perfectly suited for creators who don't want to be bothered with tedious editing.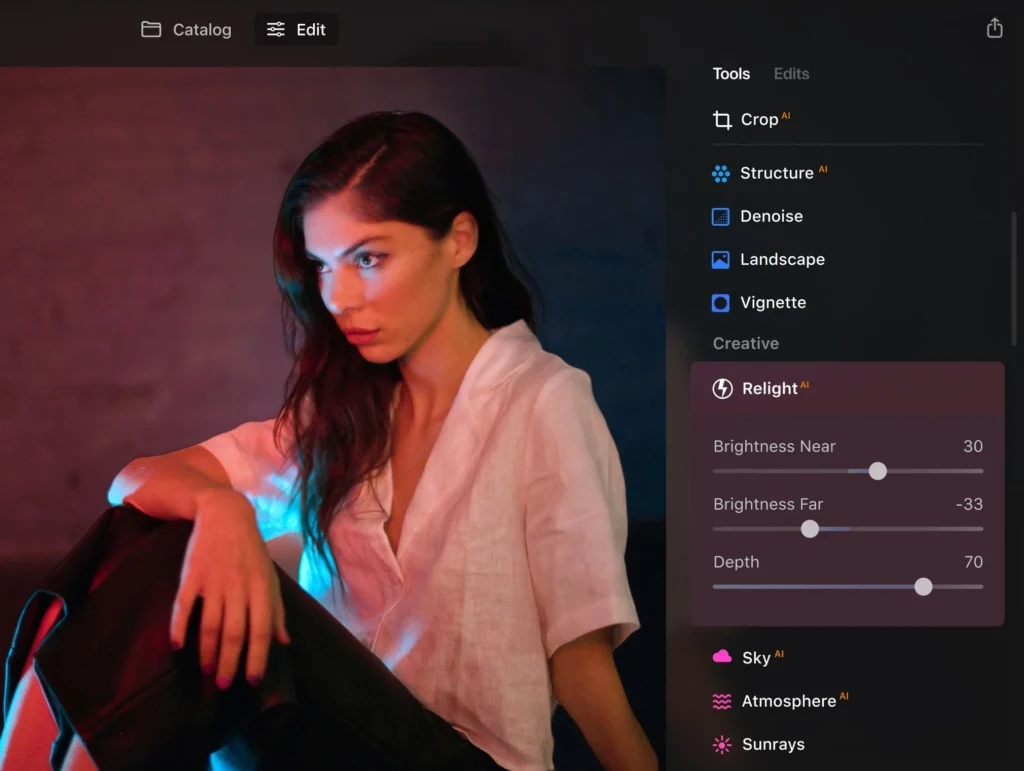 Relight backlit photos or darkened images in a slide with the RelightAI
Add as many layers as needed to fulfill any complex idea.
Automatically remove distracting elements in your cityscapes, urban landscapes or travel photos with PowerlinesAI and get a clear sky with no cluttered phone or power lines.
The Remove Dust Spots tool helps you save your images in a click even if dirt, sand, or dust got on your sensor during the photo session.
And find many more tools…
The Luminar Neo can also be used as a plug-in for Photoshop and Lightroom classic.
Click on the following link and use the promocode: Imacres-Neo and save 10€
Link: Luminar Neo
Disclosure:
We only recommend products we would use ourself and all opinions expressed here are our own. This mail may contain affiliate links that at no additional cost to you, We may earn a small commission. Read full privacy policy here.